Just had the most amazing sailing holiday with Istvan and his boat Cinderella. We felt completely safe and secure on the boat, Istvan's knowledge and experience is incredible and he took us to fabulous beauty spots that are not on the commercial path. We would recommend Windfinders to everyone with confidence…..Istvan is not intrusive and gives you space and privacy so if you are thinking of booking a sailing holiday then book Windfinders. Thanks Istvan
Just back from a week of sailing on Cinderella with Istvan.
Cinderella is beautiful with everything you need and plenty of space.
Istvan is just perfect!
He knows the best places and is extremely competent which makes you feel totally safe. Istvan is very knowledgeable and an excellent host.
I will definitely book again and will be recommending without any hesitation whatsoever.
We went on our first sailing trip ever five years ago and decided to choose Istvan Ferrare as a skipper. It was said that he is one of the most trustful skippers in the agean sea. After one week of sailing with him we got very good friends, got the sense of sailing and we NEVER felt unsafe!! Istvan has a great sense of humour and he is really sensitiv,he is an entertainer and skipper in one person . He would never risk something without thinking or do something unsafe. Istvan is an expert in finding the best places for you in the Agean. We really enjoyed every sailing week with him.
8 days charter out of Athens
Hi Istvan,
I just wanted to drop you a quick line to let you know Mrs Savant has been singing your praises.
She has noted that you were, and these are quotes: 'truly amazing' 'personable' 'a delight to have aboard' 'knowledge was second to none' 'can't speak highly enough of you' and Mrs Savant has also urged us to book you whenever possible.
So, please keep up the good work, as this is fantastic!
Many thanks
P Wells
8 days charter out of Kos island
Hey Istvan, 
Here's the great feedback from Mr Waller:
"A special thank you has to go to whoever decided to give us Istvan as a skipper, we could not praise him enough! I must admit that initially the idea of entrusting the family safety to someone so young was a little difficult, particularly when I wouldn't accept it myself, but he is a real professional in the best sense of the word. He was not intrusive, but joined in to become part of the family; he radiated confidence in a way that made everyone feel safe without feeling patronised; his ability and control of the boat were amazing; and the 9 yr old twin girls loved him! I have a photograph of each at the helm with the sea horizontal and the stern at a fair angle in a force 5, – Istvan is not in the picture! We would have no qualms at all in recommending him to anybody." 
Amazing stuff eh Istvan J and they even spelt your name correctly too.
All the best

P Wells
10 days sailing out of Corfu
Dear Istvan,We had a wonderful 10 days with you and thank you for looking after us so well. Your skills as skipper and guide to the best locations were excellent and we were immensely impressed by the calm manner in which you handled your responsibilities. You were also delightful company and kept us amused.Good luck for the rest of the season. I hope that our paths will cross again.
We have had a rude awakening since returning to the UK. Autumnal weather and we miss the Ionian blue skies.Thank you and best wishes P Williamson
8 days charter out of Lefkada
Dear Istvan, Just a quick note to thank you for an excellent few days in the Ionian last week. Shame Dianne & I missed a few days of the sail but we were all delighted with your handling of the boat and all of us. I mentioned to my eldest son who also likes to sail and I think that he and I will both be keen to return to the Ionian so we may be in touch with you over the next year or so. Hope all goes well for you.
Regards, I Stoner
As a warm-up, follow us on Instagram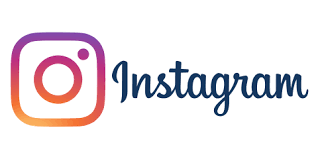 This error message is only visible to WordPress admins
This endpoint has been retired