Windfinder's sailing yacht
S/y Cinderella
Built by the well-known French shipyard Dufour Yachts in La Rochelle, Cinderella has since its first launch been considered the most spacious 50 footer sailing yacht on the market!
Cinderella can accommodate up to 8 guests in 4 double cabins, each one with its own en-suite bathroom. Unlike most other 50 footers, Cinderella has proper crew sleeping quarters for the skipper and crew, which means you don't have to share your own bathroom with the skipper / crew.
Sailing on board Cinderella is a delight! Her size and powerful sail configuration with her large genoa makes her fast even in lighter wind conditions. She's able to reach over 7 knots boat speed with just 12 knots of true wind speed.
Just had the most amazing sailing holiday with Istvan and his boat Cinderella. We felt completely safe and secure on the boat, Istvan's knowledge and experience is incredible and he took us to fabulous beauty spots that are not on the commercial path. We would recommend Windfinders to everyone with confidence…..Istvan is not intrusive and gives you space and privacy so if you are thinking of booking a sailing holiday then book Windfinders. Thanks Istvan
Just back from a week of sailing on Cinderella with Istvan.
Cinderella is beautiful with everything you need and plenty of space.
Istvan is just perfect!
He knows the best places and is extremely competent which makes you feel totally safe. Istvan is very knowledgeable and an excellent host.
I will definitely book again and will be recommending without any hesitation whatsoever.
We went on our first sailing trip ever five years ago and decided to choose Istvan Ferrare as a skipper. It was said that he is one of the most trustful skippers in the agean sea. After one week of sailing with him we got very good friends, got the sense of sailing and we NEVER felt unsafe!! Istvan has a great sense of humour and he is really sensitiv,he is an entertainer and skipper in one person . He would never risk something without thinking or do something unsafe. Istvan is an expert in finding the best places for you in the Agean. We really enjoyed every sailing week with him.
As a warm-up, follow us on Instagram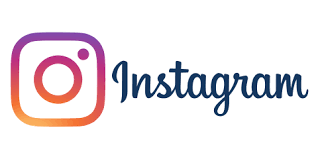 This error message is only visible to WordPress admins
This endpoint has been retired