Beginning just outside Athens, the Saronic Islands are mostly appreciated for their relaxing sailing conditions. Unlike the Cyclades, the area is sheltered from the prevailing wind and waves, which makes sailing between the islands a rather relaxing experience. Despite the crowd in summer, the area has proven to be providing the perfect balance sailing holiday-makers are seeking, combining remote coves and cultural sightseeing surrounded by breathtaking landscapes.
Highlights of the Saronic Islands
Hydra, Poros, Aegina, Methana, Epidavros, Spetses, Leonidio, Monemvassia
In the summer months when the land gets heated up, a sea breeze will blow throughout the afternoons, giving the sailors an exciting but rather smooth lift to the next island! These wind patterns, locally known as Bouka Doura, blow from a south-southeasterly direction between 12 and 16 knots and usually die when the sun sets.
The distances between the islands are short (2-4 hours  of sailing per day) allowing more flexibility as it divides the distances and makes you enjoy longer swim stops in wild anchorages.
Just had the most amazing sailing holiday with Istvan and his boat Cinderella. We felt completely safe and secure on the boat, Istvan's knowledge and experience is incredible and he took us to fabulous beauty spots that are not on the commercial path. We would recommend Windfinders to everyone with confidence…..Istvan is not intrusive and gives you space and privacy so if you are thinking of booking a sailing holiday then book Windfinders. Thanks Istvan
Just back from a week of sailing on Cinderella with Istvan.
Cinderella is beautiful with everything you need and plenty of space.
Istvan is just perfect!
He knows the best places and is extremely competent which makes you feel totally safe. Istvan is very knowledgeable and an excellent host.
I will definitely book again and will be recommending without any hesitation whatsoever.
We went on our first sailing trip ever five years ago and decided to choose Istvan Ferrare as a skipper. It was said that he is one of the most trustful skippers in the agean sea. After one week of sailing with him we got very good friends, got the sense of sailing and we NEVER felt unsafe!! Istvan has a great sense of humour and he is really sensitiv,he is an entertainer and skipper in one person . He would never risk something without thinking or do something unsafe. Istvan is an expert in finding the best places for you in the Agean. We really enjoyed every sailing week with him.
As a warm-up, follow us on Instagram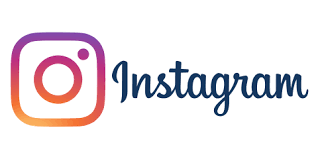 This error message is only visible to WordPress admins
This endpoint has been retired