Who hasn't heard at least once of Mykonos, Paros or Santorini? The islands representing Greece the way it figures in postcards and commercials…
Sailing in the Cyclades archipelago... where the legends and the myths are flowing in the summer wind "the Meltemi"
Chartering a sailing boat is the best way to approach the wildness of this beautiful archipelago, where the legends and the myths flow in the summer wind "the Meltemi", which in a generous whisper fills our sails, pushing us from island to island…
Sailing in the Cyclades is a mix of real sailing (sailing is our passion and we really try to use the sails as much as we can, the fact that the Cyclades are usually very windy helps us in that matter) exploring wild anchorages and climbing to white and blue villages, "chora", which dominates each and every inhabited island.
The strategy: In the heart of the Cyclades, the island of Paros is the ideal place to begin your sailing holiday! The main advantage being that most neighbouring islands are within a single tack's reach, meaning that we almost never have to zigzag against the wind.
The cruise offers the ideal distance from island to island ; long enough to have the feel of a real open-sea-sailing adventure, but short enough to limit sailing time from 2 to 4 hours.
Access: Paros is a 4-hour ferry ride from Athens, 2 hours from Santorini and 1 hour from Mykonos.
1 week's sailing Highlights
Sifnos, Antiparos, Amorgos and the Small Cyclades archipelago…
2nd week's sailing highlights
Milos, Kimolos, Polyaigos, Folegandros, Sikinos and Ios…
Just had the most amazing sailing holiday with Istvan and his boat Cinderella. We felt completely safe and secure on the boat, Istvan's knowledge and experience is incredible and he took us to fabulous beauty spots that are not on the commercial path. We would recommend Windfinders to everyone with confidence…..Istvan is not intrusive and gives you space and privacy so if you are thinking of booking a sailing holiday then book Windfinders. Thanks Istvan
Just back from a week of sailing on Cinderella with Istvan.
Cinderella is beautiful with everything you need and plenty of space.
Istvan is just perfect!
He knows the best places and is extremely competent which makes you feel totally safe. Istvan is very knowledgeable and an excellent host.
I will definitely book again and will be recommending without any hesitation whatsoever.
We went on our first sailing trip ever five years ago and decided to choose Istvan Ferrare as a skipper. It was said that he is one of the most trustful skippers in the agean sea. After one week of sailing with him we got very good friends, got the sense of sailing and we NEVER felt unsafe!! Istvan has a great sense of humour and he is really sensitiv,he is an entertainer and skipper in one person . He would never risk something without thinking or do something unsafe. Istvan is an expert in finding the best places for you in the Agean. We really enjoyed every sailing week with him.
As a warm-up, follow us on Instagram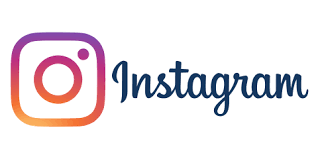 This error message is only visible to WordPress admins
This endpoint has been retired