Island hopping on a boat under sail is probably the smartest way one can choose to explore the raw beauty of the Greek islands! Each day you wake up in a different place, there is no fixed itinerary, it's 100% your trip!
We're here to guide you throughout your boat trip and help you choose the most suitable itinerary tailored to your style and tempo…
Over the past 12 years we've planned more than 200 private sailing trips of different styles in the Greek islands. Ranging from self-catered family holidays to fully crewed VIP honeymoon trips with hostess and chef on board. We've also organised friends' trips, team building for corporate events, girls or boys only sailing and flotillas.
Each day you will be waking up in a new place! You will explore the wildest anchorages in secluded coves that can only be reached by sea, snorkel in crystal clear waters, spend nights under the stars, barbecue on isolated beaches, visit charming villages where you will taste the most delicious local cuisine from secret taverns away from the crowd.
For those of you who want to be involved with the sailing of the boat, we are always happy to show you the ropes and train you to be part of the crew!
We can also help you organise all kinds of other additional activities you might want to get involved in during your sailing holiday such as: scuba diving, water skiing, archeological sightseeing, hiking or even riding a donkey!
The bottom line is that we are passionate with what we do and we love seeing people being happy on board!
What is a typical day on board like?
In the morning, after breakfast, we go shopping for fresh supplies for lunch. Then we set sails for a wild anchorage where we spend the beginning of the afternoon. On the program you will have  relaxation, swimming, reading and we will prepare lunch all together. Departure time is set by the rise of the afternoon breeze. We then set sail for an exciting time sailing to the next village where we stop for the night.
Just had the most amazing sailing holiday with Istvan and his boat Cinderella. We felt completely safe and secure on the boat, Istvan's knowledge and experience is incredible and he took us to fabulous beauty spots that are not on the commercial path. We would recommend Windfinders to everyone with confidence…..Istvan is not intrusive and gives you space and privacy so if you are thinking of booking a sailing holiday then book Windfinders. Thanks Istvan
Just back from a week of sailing on Cinderella with Istvan.
Cinderella is beautiful with everything you need and plenty of space.
Istvan is just perfect!
He knows the best places and is extremely competent which makes you feel totally safe. Istvan is very knowledgeable and an excellent host.
I will definitely book again and will be recommending without any hesitation whatsoever.
We went on our first sailing trip ever five years ago and decided to choose Istvan Ferrare as a skipper. It was said that he is one of the most trustful skippers in the agean sea. After one week of sailing with him we got very good friends, got the sense of sailing and we NEVER felt unsafe!! Istvan has a great sense of humour and he is really sensitiv,he is an entertainer and skipper in one person . He would never risk something without thinking or do something unsafe. Istvan is an expert in finding the best places for you in the Agean. We really enjoyed every sailing week with him.
As a warm-up, follow us on Instagram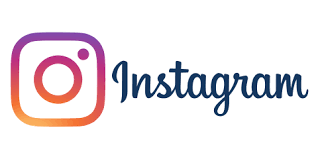 This error message is only visible to WordPress admins
This endpoint has been retired