In order to make the boat affordable to smaller groups, families or honeymooners, we are offering up to 30% discount on the price of the boat if you decide not to pack it up to it's full capacity!
In total a week's sailing on board Cinderella amounts to between 500 and 800 euros per person, depending on the time of year (based on 8 persons and excluding food, flights and transfers).
Below are our 2021 weekly rates in euros for Cinderella, excluding mandatory extras (such as skipper's fee, end cleaning, fuel, flights and transfers etc).
Tip: In case you don't know yet how many people will join, you can always book the boat for less people and then add more people as you go. You will pay the difference at the start of your trip.
– Bed linen
– Outboard engine for the dinghy
– Use of the snorkeling equipment
– Mandatory skipper! 200 euros per day plus food (Payable cash upon embarkation).
– Fuel consumption: 100 to 200 euros per week depending on weather conditions and itinerary.
– Mandatory end cleaning fee: 150 euros (payable cash upon embarkation).
– Port fees and water/power supply (less than 20 euros per day).
– Food and drinks (the skipper's food is at your charge).
– Transfers
– Travel insurance
– Hostess: 1050 euros per week plus food (hostess does the shopping, prepares breakfast and light lunch, keeps the boat clean and washes dishes).
– Chef: 1050 euros per week, prepares delicious meals (for hostess and chef combo please note that the maximum capacity remaining is for 6 guests divided in 3 cabins).
– Tip for the crew (on last day if satisfied with the service…).
1 – Fill in the form below and precise the dates you are interested in.
2 – If the boat is available we will put it on hold for you for up to one week in order to make sure it is not booked by anyone else. Meanwhile you have time to organise your group and logistics.
3. Booking will be confirmed when we have received the 50% down payment for the rental of the boat.
– The second half of the payment shall be made minimum 30 days before the first day of the charter.
– Skipper's fee, cleaning and extra options (if any) are to be paid upon boarding of the yacht.
Just had the most amazing sailing holiday with Istvan and his boat Cinderella. We felt completely safe and secure on the boat, Istvan's knowledge and experience is incredible and he took us to fabulous beauty spots that are not on the commercial path. We would recommend Windfinders to everyone with confidence…..Istvan is not intrusive and gives you space and privacy so if you are thinking of booking a sailing holiday then book Windfinders. Thanks Istvan
Just back from a week of sailing on Cinderella with Istvan.
Cinderella is beautiful with everything you need and plenty of space.
Istvan is just perfect!
He knows the best places and is extremely competent which makes you feel totally safe. Istvan is very knowledgeable and an excellent host.
I will definitely book again and will be recommending without any hesitation whatsoever.
We went on our first sailing trip ever five years ago and decided to choose Istvan Ferrare as a skipper. It was said that he is one of the most trustful skippers in the agean sea. After one week of sailing with him we got very good friends, got the sense of sailing and we NEVER felt unsafe!! Istvan has a great sense of humour and he is really sensitiv,he is an entertainer and skipper in one person . He would never risk something without thinking or do something unsafe. Istvan is an expert in finding the best places for you in the Agean. We really enjoyed every sailing week with him.
As a warm-up, follow us on Instagram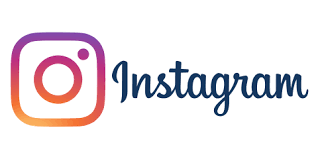 This error message is only visible to WordPress admins
This endpoint has been retired